With our rapid growth, there are a lot of new faces at F.C. Dadson. One of them is Project Coordinator Patrick Huettner. Please join us in welcoming Patrick, and if you work with us you might be seeing him around!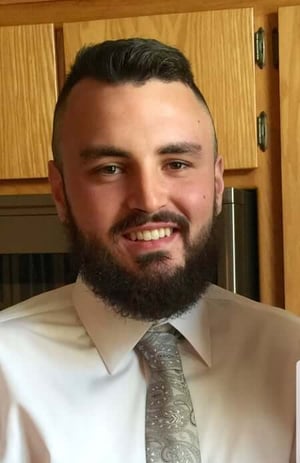 What are three words your friends and/or family would use to describe you?
Dedicated, Loyal, Hardworking
What did you do before working at F.C. Dadson?
Building Materials Manager at Menards in Milwaukee
What are you happiest doing, when you're not working?
Playing with my two dogs, Riley and Tex
Woodworking, remodeling the house
Traveling/adventures with my fiancé Leslie
Smoking various meats on my Traeger smoker
Name a few of your daily habits (other than taking a shower and brushing your teeth).
Watching Wheel of Fortune
😝
What do you think are the key skills that you bring to your job at F.C. Dadson?
Great customer service, attention to detail, a building background, a desire to strive for the best
Are there some causes you care about?
Helping people in need, rescuing dogs, supporting local police forces
What would be your personal motto?
"Our greatest glory is not in never falling, but in rising every time we fall"