We make cabinets. We make drawers. We make front counters and work stations. This kind of stuff is our bread and butter at FC Dadson. But unlike many other millwork suppliers, we are a custom shop. We design and build fixtures for each of our customers based on their specific needs.
We also build some really cool stuff. For example, right now we're partnering with a company called Mamava to build lactation pods. Mamava's mission is to provide clean, comfortable spaces for breastfeeding mothers, and their lactation pods can be found in airports, schools, offices etc.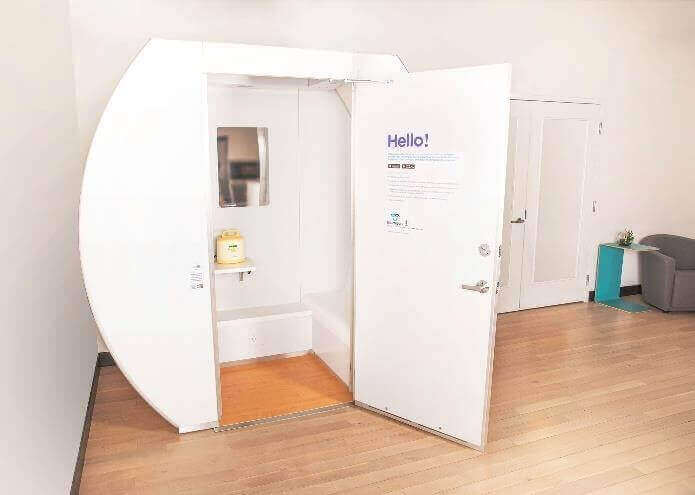 t is fun and rewarding to work with a company that wants to make life better for their customers. Inspired by Mamava, we have introduced family-friendly shifts in our shop to make life easier for part-time workers with school age children.
We are a company large enough to handle big jobs, but small enough to give our customers the attention they deserve. What is your mission, and how can we help you get there?