With our rapid growth, there are a lot of new faces at F.C. Dadson. One of them is Construction Coordinator Jennifer Ciancolo. Please join us in welcoming Jennifer, and if you work with us you might be seeing her around!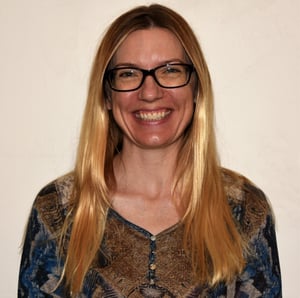 What are you happiest doing, when you're not working?
Hanging out with my family doing things like playing cards, board games or watching movies. I also enjoy doing creative/artistic things. I'm currently trying to learn how to sew.
Name a few of your daily habits (other than taking a shower and brushing your teeth).
One big one for our family is we try to sit down as a family and have dinner together almost every night.
What do you think are the key skills that you bring to your job at F.C. Dadson?
I think being detail-oriented, organized and planning ahead whenever possible are helpful skills to have in this position

.