Here at F.C. Dadson, one of the services we offer clients is turnkey construction management. Because of this, we are keenly aware of trends affecting the construction industry. So far in 2018 one trend is crystal clear: rising costs.
Input prices, labor shortages and other factors including government policies and natural disasters, is causing construction costs to rise nationwide.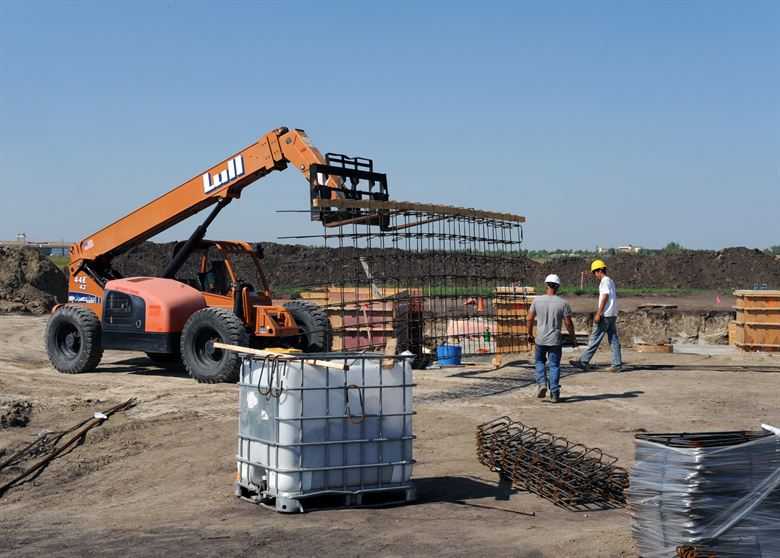 Input prices:
Prices for key construction commodities has surged in the last two years. According to the Associated General Contractors of America (AGCA), prices have increased for aluminum, brass and steel mill shapes, diesel fuel, lumber and plywood, gypsum, and plastic construction products. The Turner Building Cost Index, which measures costs in non-residential construction, increased by 5% in first quarter 2018 compared to first quarter 2017.
Labor shortage:
Tight labor markets are also contributing to rising construction costs. Construction employment has been expanding nation-wide, causing a shortage of laborers. "Growing private-sector demand for construction services is prompting construction firms to hire more people to complete projects," said Ken Simonson, the AGCA's chief economist. "Yet tight labor markets, particularly for qualified construction workers, is making it increasingly difficult for firms to find people to bring on board."
Builders from across the country are experiencing the same issue. As one builder in the Denver market said, "framers who once made $20 an hour are making $40 an hour, and when subcontractors tell you they'll be on site tomorrow with 20 workers, you'll be lucky when they show up with 10." The aftermath of last year's hurricanes have also contributed to this labor shortage in fast-growing regions such as Texas and Florida. As one Miami-based contractor said at a recent conference, "the number one issue that all subcontractors have is labor. You can't hire anyone."
Government policies:
U.S. government policies are also being blamed for rising costs. The decision to impose tariffs on softwood lumber from Canada has contributed to an estimated 7 percent increase in the cost of an average new home. Proposed tariffs on steel and alumnimum have also drawn fire from the construction industry. "Tariffs may help a few producers, but they harm contractors and anyone with a limited budget for construction," says AGCA's CEO Stephen Sandherr. Many others in the construction industry also fear the tariffs will lead to increased construction costs.
Similarly, increased crackdowns on illegal immigration are also responsible for worsening an already tight labor market. In Atlanta, for example, the cost to frame a new home has doubled over the past year, an increase attributed to a decrease in Hispanic laborers. According to former Republican Congressman Bob Barr, "the crackdowns on both illegal and legal immigration – such as the RAISE Act - being pushed by Trump and Senators Tom Cotton and David Purdue – are making matters worse for the construction industry."
In essence, the current construction market is experiencing a "perfect storm" of multiple factors that are leading to increased costs. Basic market dynamics of supply and demand, material price increases, labor shortages, and government policies are all playing a part.