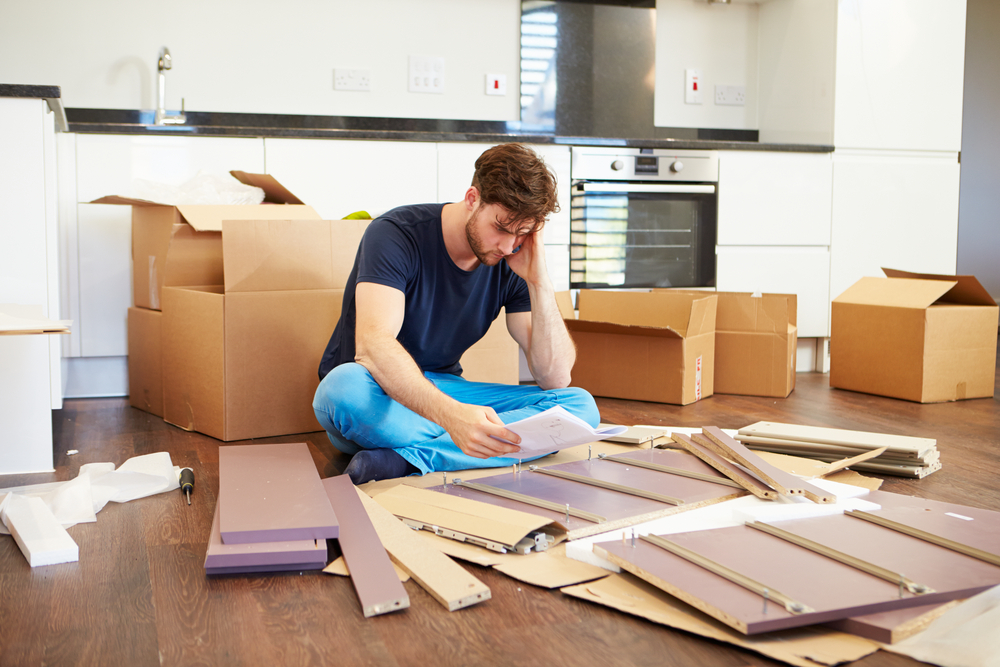 I was putting together some furniture the other day for a friend. You know, the kind of "favor" you offer to do and then instantly regret? The furniture in question was an enormous desk. The instruction booklet was 26 pages long and the desk came in two gigantic, heavy boxes. The wooden pieces all looked the same, and it came with a plastic sheet that had little pouches which contained dozens of different tiny screws, nails, and other assorted hardware.
After a few hours struggling with the 26-page instruction manual and the unwieldy assembly process, it hit me in a flash. This is like the retail buildout!
Like assembling a complicated piece of furniture, the retail buildout is a potentially overwhelming project. Instead of 26 steps, there are hundreds of steps and tasks that need to be accomplished, all in order so the next one can take place. While the end goal is clear and the way to get there is mapped out, it can still be a bumpy journey. Adjustments often have to be made along the way, and a helping hand is always welcome.
If I could have found someone to put the desk together for me, I would have. I thought about using TaskRabbit, which is an app for finding people to do stuff you don't want to do, but that seemed like too much work. Besides, there's a certain sense of accomplishment in doing something yourself.
A retail buildout, on the other hand, is a slightly more daunting task. Even putting aside all the work involved in finding a site, you have architecture, permitting, inspections, design, space planning, finding and supervising a general contractor, and navigating the entire construction process. Yikes!
Hiring a company like F.C. Dadson to help simplify the retail buildout is like having a helping hand when you're putting together that pesky piece of furniture. In this case, a friend who has put together a lot of furniture in the past. Each piece may be different, and there are still hiccups because of factors beyond anyone's control, but experience ensures that the job goes more smoothly than it would have otherwise.
In the end I did get the desk built, but I needed some help to finish it. And while I work for a company that is an expert at helping clients with their buildout needs, I think I'll limit my construction assistance to my day job.