In the fashion world, "the new black" refers to the hot new thing, a style so popular it rivals the status of black as the most popular color.
The world of office work and organization also follows trends, and judging from our experience at the NeoCon design show, privacy is at the top of the charts right now. As several exhibitors explained to us, businesses for the past several years have been crowding employees together in hopes of building teamwork and collaboration. However, there has been a significant backlash because the basic human need for privacy has been ignored.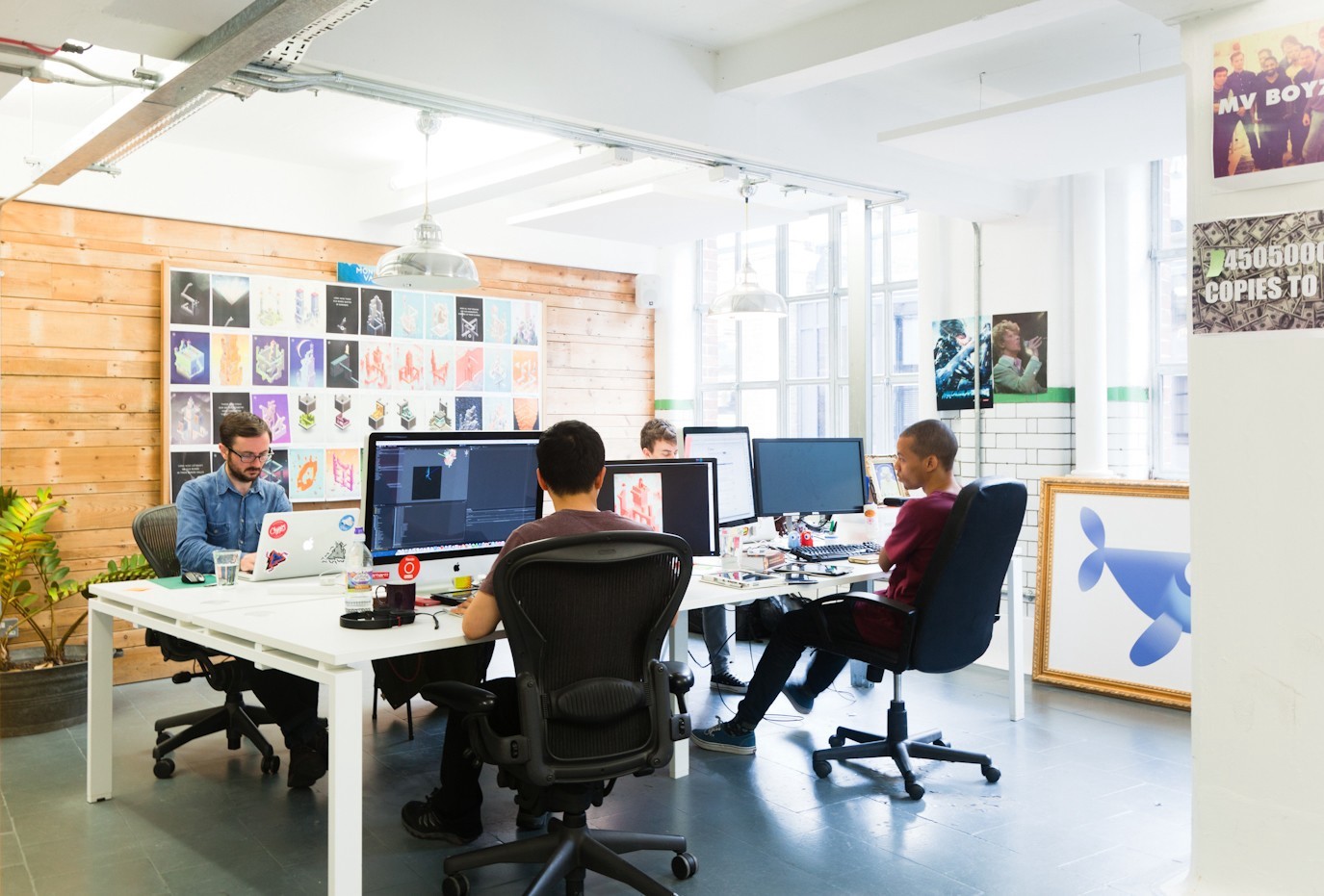 Several companies are now vying for space in a growing market for "privacy pods" - modular and, in many cases, mobile pieces of furniture where employees can work, think, and talk without being disturbed. These range from basic phone booths to work stations and meeting spaces.
You thought phone booths were gone? Nope. Like beards, Marvel superheroes, and Polaroid cameras, phone booths are making a comeback!
California-based Zenbooth targets the corporate market with an echo-proof phone booth that can be used by office workers when they need to make a private call. Users are able to hear what's happening outside the booth (as in, fire alarms), but people outside the booth are not able to hear the conversation inside.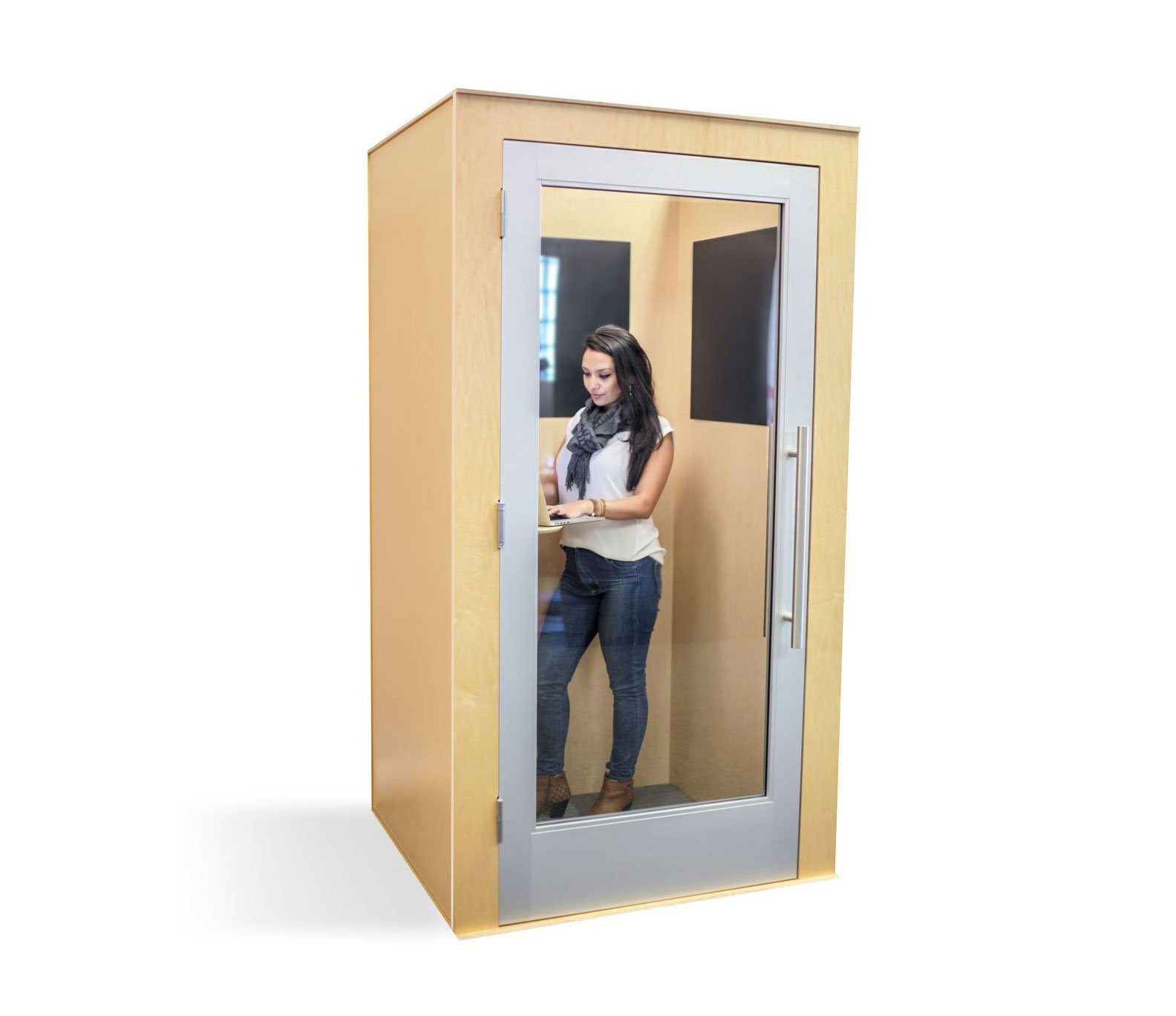 Jabbrbox, a startup based in New York City, offers a privacy pod that looks like a phone booth with a seat. "Plush" and "quiet" are the words it uses to describe a jabbrbox, which in addition to the corporate office market are being targeted at public spaces (i.e. LaGuardia airport).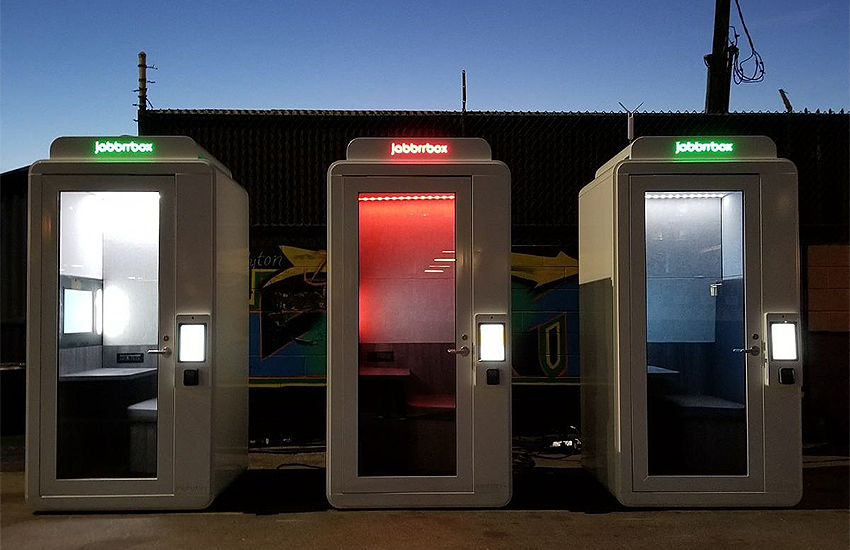 Emagispace's privacy pods are somewhere in between a phone booth and a mini-office. It's soundproof pods come in three flavors (Basic, Plus and Premium), and feature power, lighting, and adjustable mini-desks. Employees can use these pods to make a phone call, or to focus on finishing a presentation.

Some privacy options are not 100% enclosed. The Nook Pod is a modular meeting space that includes comfortable seating, a desk/table, and a roof. The sides are open. The Nook Pod is portable, so it can be rolled into different rooms. At NeoCon, dozens of Nook Pods lined the walls, and every one was full of people having impromptu meetings, eating lunch, or just taking a rest.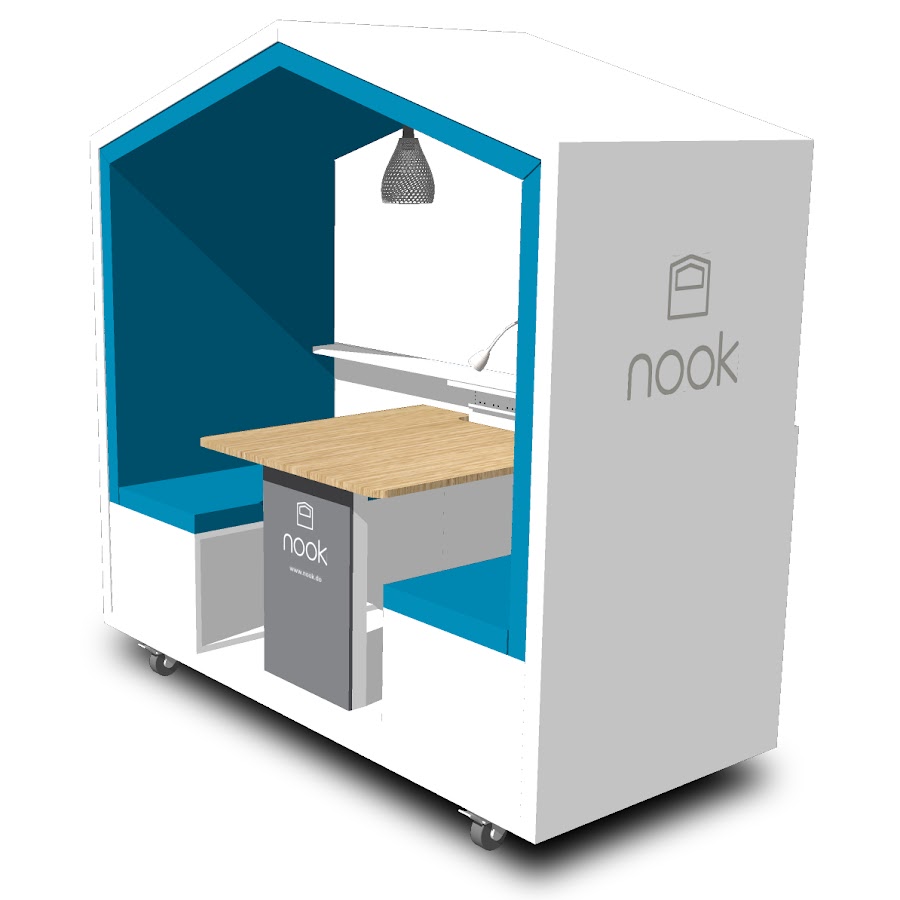 It shouldn't be surprising to learn that people want privacy, even at work. Even setting aside different working styles and personality types (i.e. introvert vs. extrovert), most of us need "alone time" in order to focus and recharge our batteries. The growing interest in privacy pods demonstrates that in a busy and crowded world, we all need our space.
***
F.C. Dadson is an OEM manufacturer of privacy pods and other custom retail fixtures. Feel free to contact us with any questions or projects.