1. The Discovery Call
This is where the you talk to the designer about what you'd like your store to look and feel like. The designer will ask you questions to understand - and help you define - what you want.
2. Inspiration Presentation
After the discovery call, the designer will put together a presentation, which could be digital or physical like a book or collage. This presentation will contain images and ideas to help you hone and define your space.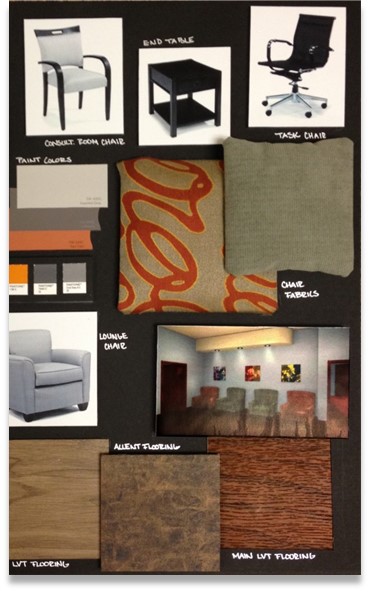 3. Conceptual Drawings
These are initial sketches of design elements and any custom fixtures. This will be your first opportunity to really see your space start to come to life.
4. Prototypical Floor Plan
This will look like a kind of blueprint, and will include the dimensions and layout for your space. Placement of all fixtures, furniture and equipment will be indicated on the plan.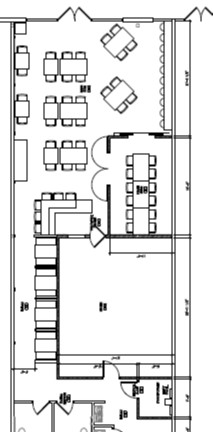 5. Material and Decor Selection
At this stage, the designer will pick out the interior design to make your space look terrific. This will include choosing specific fixtures and furniture, lighting, as well as materials and finishes for walls (including wall graphics), ceilings and floors.
6. 3D Visualization
The final part of the design process allows you to see what your space will look like when it's finished. Using the floorplan, design and interior decorating elements, your designer will create a 3-dimensional representation of some or all of the rooms. Using your computer, you can do a virtual walk-through of the space, months before it actually opens!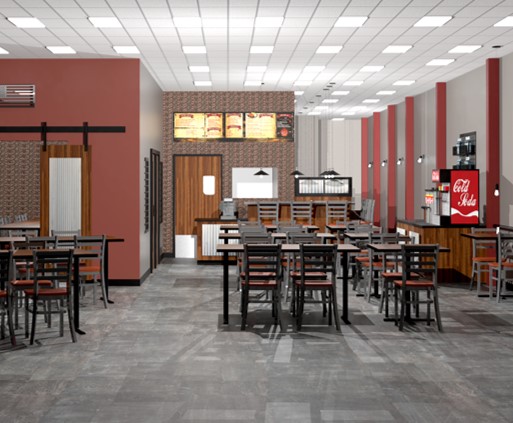 If you would like a Free Design Consultation, please Contact F.C. Dadson today.