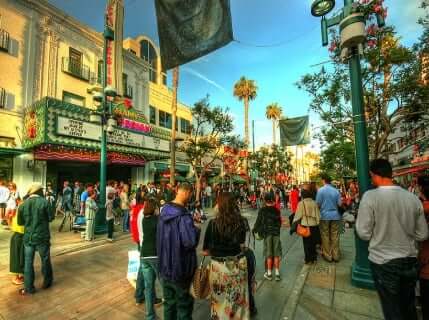 Over the past few years, we've become used to hearing about the "retail apocalypse". And indeed, thousands of stores have gone out of business, including big iconic names like Sears and Toys R Us.
The most common reason given for this turmoil is the rise of online sales. After all, if consumers can buy everything they want from home, why would they ever go to a store? But online retail only represents about 10 percent of all retail sales, and amid all the headlines about large legacy retailers shuttering their doors, thousands of new businesses are quietly thriving.
At F.C. Dadson, we work to simplify the buildout for all kinds of retail businesses, so we are directly affected by changes in the industry. As our business has grown, it has also seen a mix towards services and away from product retail. Amazon can deliver just about any product, but at least so far it can't cut hair or give massages!
As an example, one of our fastest-growing customers operates training centers. The training is interactive and requires a physical space and live instructors. It's a learning activity, but also a place where kids can socialize around a shared interest.
Several of our customers operate medical clinics or hospitals. Although tele-medicine is growing, the majority of practitioner-client interaction is still face to face, and requires a physical location. We also have clients who offer various services including massage, acupuncture, eyebrow threading, tanning, waxing, haircuts, blowouts, serving coffee - all things that are impossible to do online.
And I believe people will always sell physical items in physical locations as well. Physical retail is always changing, and will continue to do so. So we can't be too quick to relegate the retail store to the scrap heap. Believe it or not, independent bookstores have been thriving in recent years. Bookstores! For those who don't remember, Amazon started out selling books.
So we believe very strongly in the future of "brick and mortar" (and laminates and veneers). People will continue to buy products online, but other human needs, including the need to be around other people, can only be met by leaving our homes and venturing into another physical space.
***
If you're part of a growing retail business, service-based or otherwise, please contact us to see if we can simplify your buildout.