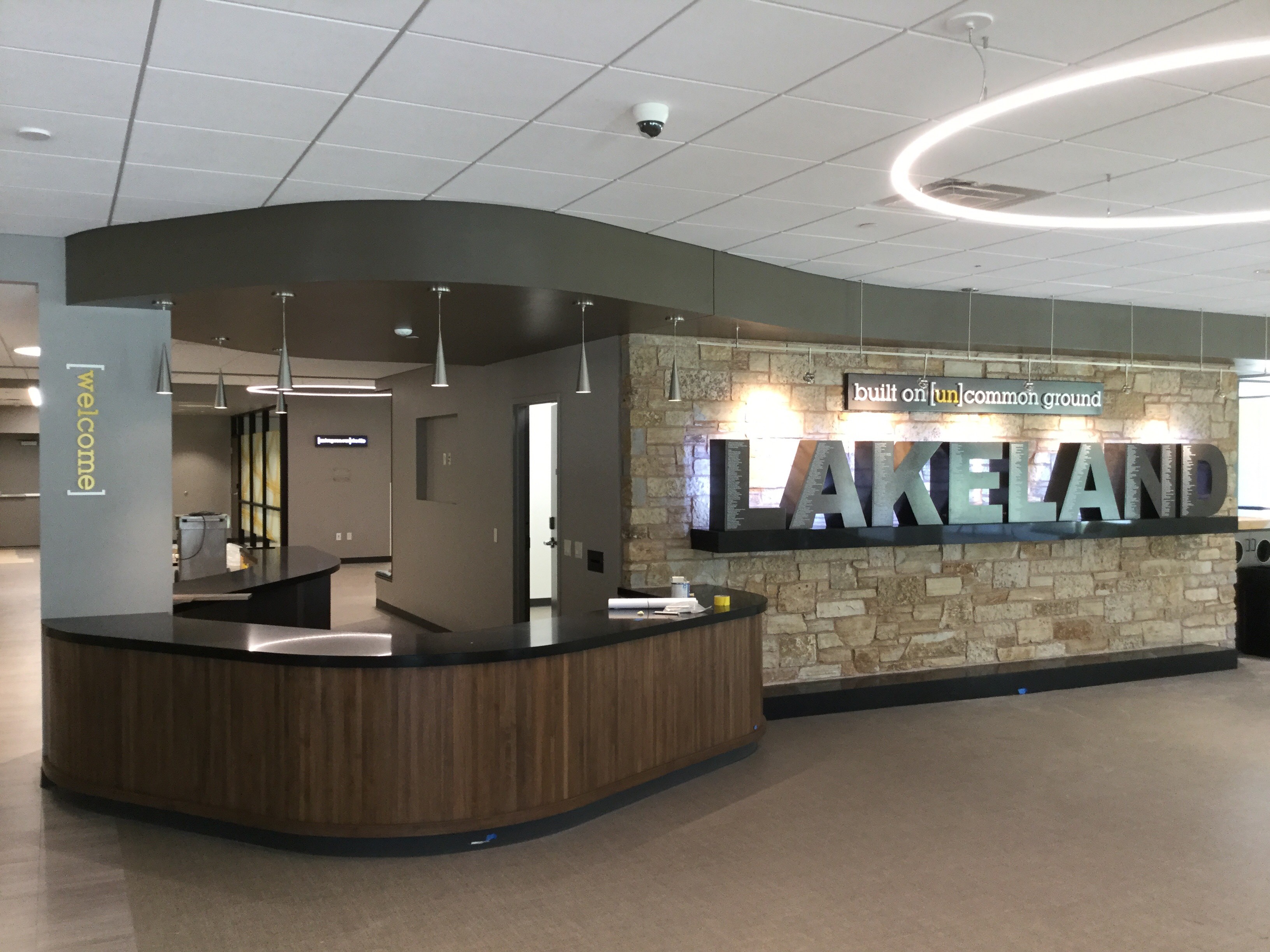 "We just keep growing." That's how Chad Baumgartner, Project Manager for F.C. Dadson's Commercial Division, characterizes the past 12 months.
In that time, the Commercial team has been awarded a number of projects and is currently supplying custom casework for the following clients: Children's Hospital of Wisconsin, the Monroe Clinic/Hospital, Minocqua Hospital, and ThedaCare Regional Cancer Center. In addition, F.C. Dadson has recently completed projects at Green Bay East and Campbellsport High Schools, and Lakeland University.
Many of F.C. Dadson's commercial building projects are within the state of Wisconsin, although the remodel of Akron Children's Hospital in Akron, Ohio remains one of the largest projects to date.
Healthcare is definitely a focus for us, since there are a lot of hospitals and clinics being built," says Baumgartner. "But we like to work on a variety of projects, and learn new things all the time."
Baumgartner credits the recent growth to the addition of dedicated resources, as well as a focus on process mapping that has allowed the team to free up time to take on additional work. "We looked in detail at the way we do things, and figured out how to do thing better and faster. That has allowed us to increase our capacity," he says.
What is the next step for this growing team? "We're hungry to take on new work and new projects," says Baumgartner. "The sky's the limit."